Showroom & Resources
Set an appointment to visit our showroom and view our furniture lines, samples, and resource library. Map and Directions
Free consultation and space planning - in our showroom, your office, on the phone/online.
Click here for resources and furniture lines we carry.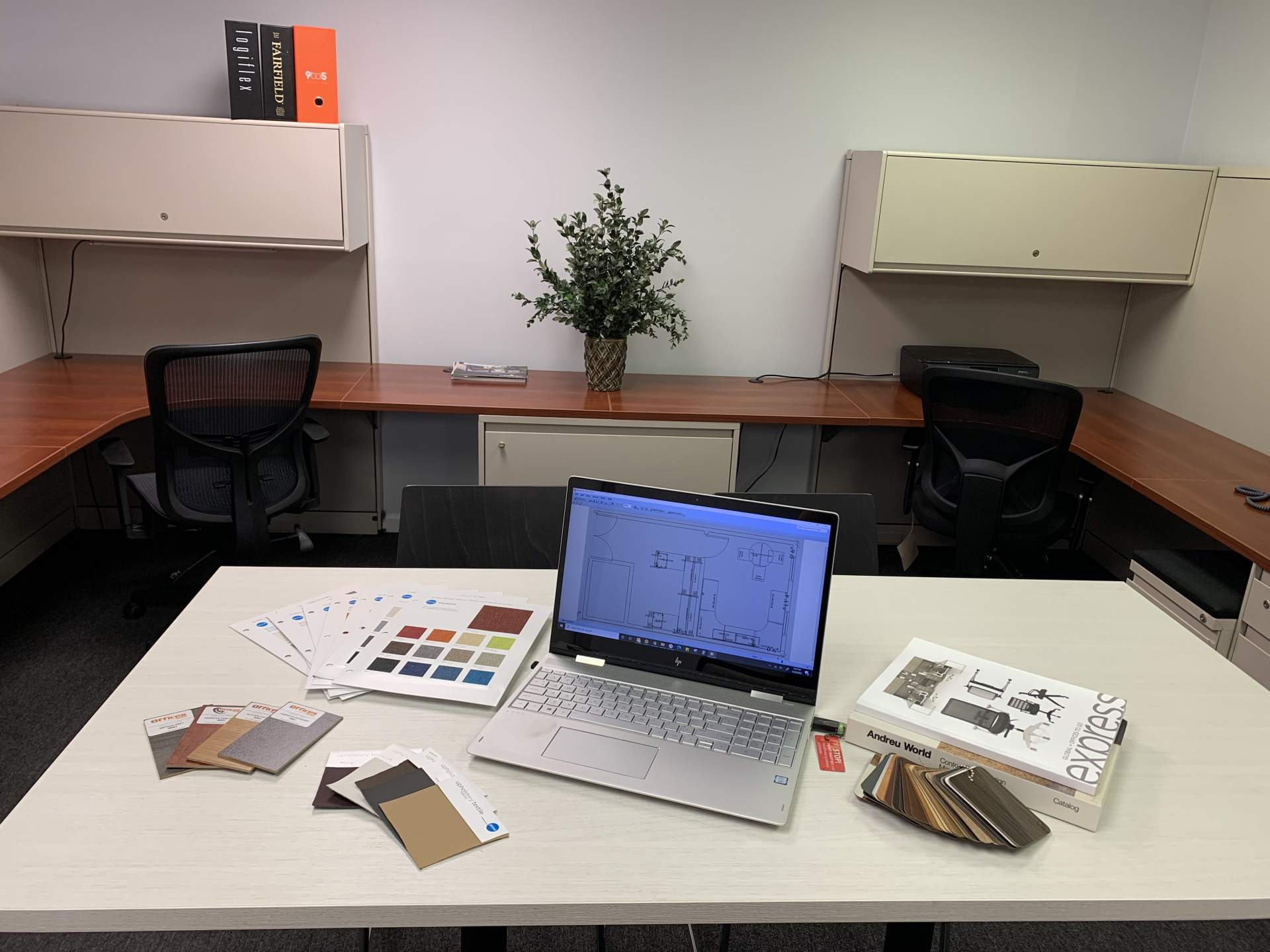 Looking to view our selection of new and pre-owned office furniture? Feel free to stop by and browse through our spacious showroom. Discover quality office furniture that is both functional and attractive. Superior Installation can outfit your work from home space or a corporate office area with everything you need to complete your space. Shop our wide variety of desks and workstations. Add a complementary office chair that is both useful and comfortable for daily use. Need storage? We have a large selection of shelving to store books, office supplies, and everyday office items and file cabinets to tuck away your valuable papers safely and neatly. We also have conference room tables in a variety of sizes and finishes. We boast an extensive array of furniture lines, everything you are looking for we are sure to have!
Our staff takes pride in upholding quality safety and health standards, we abide by all social distancing mandates and routinely maintain the cleanliness of our showroom. We want our customers to have a safe and enjoyable experience while browsing our collections. While in our showroom our staff will gladly help you find just what you need. We offer free consultations and space planning to help you make the most of your office space. Can't make it in-store? No problem. We also offer consultations over the phone as well as online. Our friendly and professional staff will even meet you at your office to consult with you and plan your dream office. Visit our website to set up an appointment today and to view our extensive list of resources and furniture lines. Our furniture is built with quality craftsmanship and exceptional attention to detail, so every piece of your office suite can come together in a blend of beauty and function. No matter your taste or your workflow, we have a wide selection of furniture for your office that will help you stay organized, on-task, and in style.